Which colour should I choose for my solid hardwood flooring?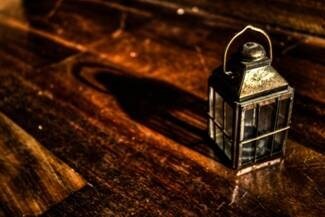 If you're convinced that solid hardwood flooring is what you want to opt for in your home then the next decision you will have to make is which type of colour you want and is it going to suit your home?
To answer this question you need to think not only about what kind of tones and colours you like but also which ones will compliment your home and its features.
First of all, the style and colour of your walls and ceilings are bound to have a big impact on the colour that you choose, but you should be aware that more permanent features such as beams, window frames, fireplaces and cabinets also have an important role to play. These types of features are likely to be more costly and expensive to replace than more temporary aspects such as wallpaper, curtains, chairs, tables and sofas. Where possible, you should try and pick a colour which is complementary to these more permanent features.
It's important to think about the overall style of your room too. Do you have a theme? Are you aiming for a modern, bright and minimalistic style or would you prefer a classic, traditional look? The colour that you choose for your flooring can really help to tie the room together in this regard.
Trends in wooden flooring have seen homeowners move away from lighter tones of flooring like golden and amber shades to a range of darker palettes, with colours like coffee, grey, dark brown and even black becoming more popular.
Different shades of flooring achieve different things and you may find that while a darker colour makes your room look sophisticated and trendy it makes your room appear too boxy when compared with a lighter shade. In contrast, you might find that a light colour doesn't make the most of the natural lighting in your room.
You can also choose from a range of different finishes for your wooden floors. Oil based finishes can highlight golden tones for an airy feel, while water based finishes maintain a more natural and organic style. While the different grains that appear on wooden flooring are popular, some people prefer a more monochromatic look which can be achieved by choosing a stained wood.
For more information on hardwood and engineered wooden flooring please refer to our free guide or click here to see what other alternatives are available.