Which flooring is most durable for high footfall areas?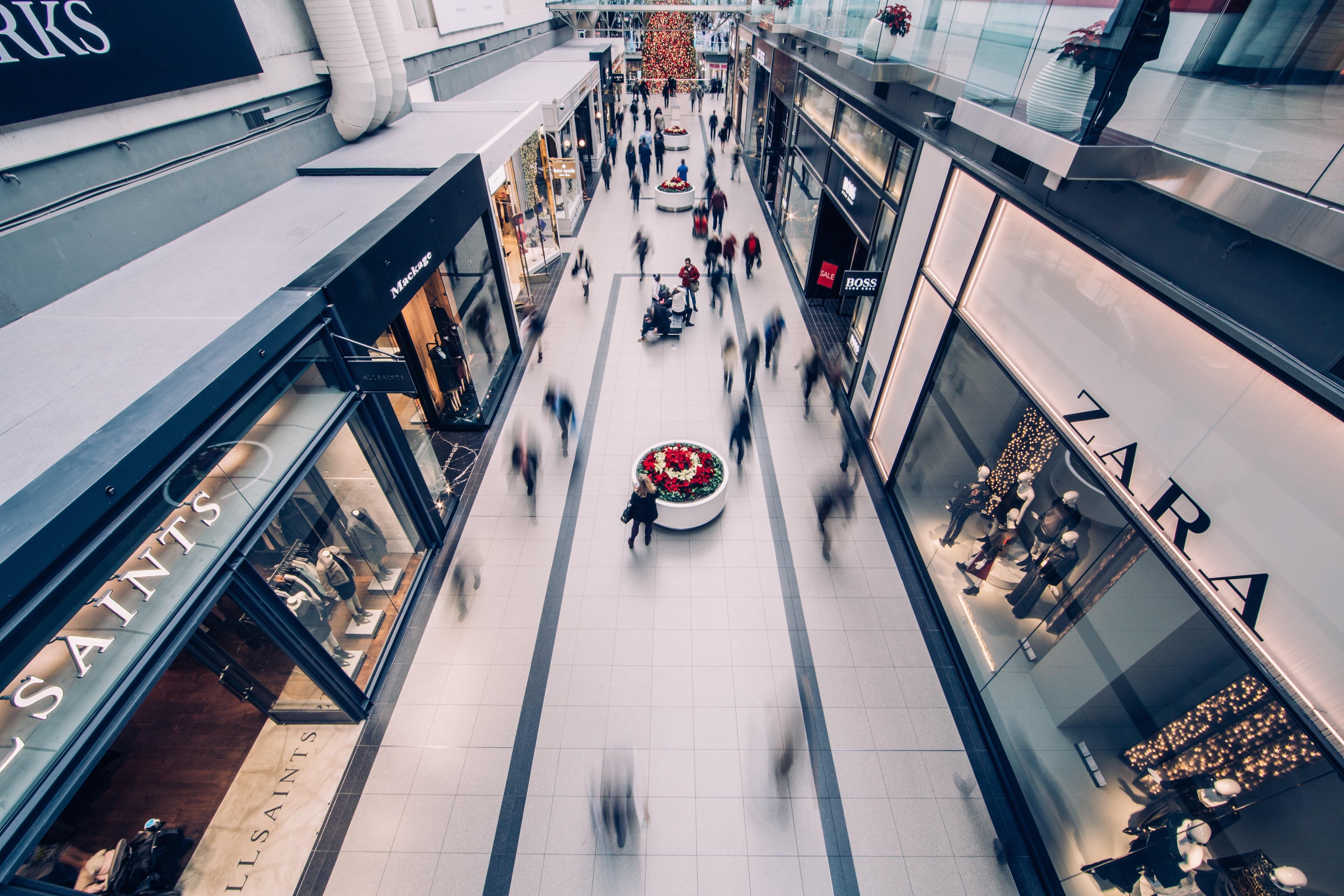 When looking to replace flooring in a nondomestic property, it is important to consider the level of footfall in the areas requiring new flooring. Here we share which flooring is most durable for high footfall areas. Commercial property, education, hospitality, health, and public sector buildings tend to have a lot of foot traffic. Particularly busy areas such as reception rooms, corridors, and stairs. Areas that are likely to have a lot of people passing through, need a considerably durable floor to withstand high footfall. Selecting a floor type that is aesthetically pleasing, highly durable and within your budget can be challenging. With so many flooring options available it can be difficult to know where to start. Here, we explore the most durable flooring options ideal for high footfall areas. This will help you determine the best type of floor for your premises.
Wood
Hardwood flooring is a popular choice as it is durable and long-lasting, and it is appealing due to its traditional and sophisticated appearance. There are many options available when it comes to the colour, finish, and hardness of hardwood flooring, depending on the species of wood used. When selecting hardwood flooring for a busy area, it is important to choose a species with a high level of hardness, such as maple or oak. The higher the level of hardness, the more the flooring can withstand. Hardwood flooring can be varnished or sealed to prolong its life and can easily be repaired by sanding and refinishing, giving it a new lease of life.
Laminate
Laminate flooring is durable, affordable, comfortable, and relatively easy to install. In recent years, laminate flooring has come a long way in quality, aesthetics, and versatility. There are so many finishes and colours to choose from, you can get laminate flooring to suit any décor and which looks just like wood or stone but at a fraction of the price. A highly durable option, laminate flooring can withstand high footfall and is more resistant to scratching than most alternatives. However, water and other liquids can stain laminate flooring and cause it to buckle and warp. Therefore, we recommend that care is taken when selecting which type of laminate is to be installed in moist areas or anywhere that is exposed to water.
Luxury Vinyl Tile
With so many styles and finishes available, from wood appearance to patterned prints, luxury vinyl tiling is a versatile flooring option, which is durable, affordable, easy to clean, and highly decorative. Like traditional tile flooring, luxury vinyl tiles are also water-resistant, but luxury vinyl tiles are more comfortable, warmer, less expensive, and easier to install than traditional tiles. However, luxury vinyl tile flooring is more susceptible to scratches. Whichever flooring option you decide on, it is important that it is cleaned regularly and follow guidance on how to properly maintain it and use protectors, rugs, and mats to protect the flooring, especially in high-traffic areas, to prolong its lifespan. If you are still unsure which floor type to specify, please give Lincolnshire Flooring a call on 01522 524374 so that we can discuss your requirements and our expert team will advise you on what would be the most suitable flooring option for you.