Hardwood and engineered wooden flooring - an overview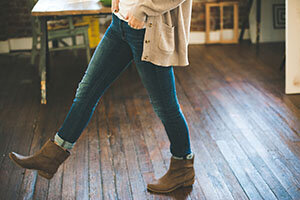 There are lots of reasons why you might want to choose a solid or engineered hardwood wood floor for your home. Replacing old carpets and lino with fresh wooden flooring can be the perfect way to bring an outdated room back to life and the added bonus of a long lifespan and minimal maintenance makes a wooden floor a very attractive choice when it comes to choosing flooring for your home. Wooden floors are very popular and there are two main types – solid and engineered wood.
Solid Hardwood floors
One of the most appealing factors of wooden floors and something that sets them apart from other types of flooring is that they are completely unique. There is no template design for a wooden floor and this makes them very popular, as you can be certain that the floor you are getting is specific to your own home and no one else's.
With real hardwood floors, each board is made from thick singular pieces of wood which usually fit together through a tongue and groove method. As hardwood floors are made from such thick pieces of wood they are very durable and this makes them a popular choice for homeowners who want a floor that can withstand lots of heavy use without the need for repairs or returning to the flooring store just a few years later to replace their flooring.
Hardwood floors are a great choice visually speaking too. As they are generally within the spectrum of brown colours they go with almost any decor and can add value to a home. If you decide that you want to leave your property then a hardwood floor can mean that potential buyers will find it much easier to picture how a room would look with their ideal decor than they would with a particularly garish type of flooring. Hardwood fits both classic and modern styles and is a great choice for neutrals.
As hardwood floors are made from real wood, they can withstand lots of use and this makes them popular with thrifty buyers. If a floor becomes scratched or damaged then it can be sanded back, helping to restore the look it had when you first purchased it. However as hardwood floors are so durable this is going to be less necessary.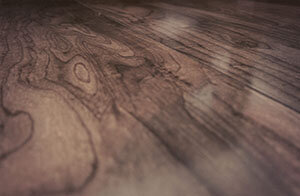 Another benefit of hardwood floors is that they require very little maintenance. Whereas with carpets you might have to sacrifice time up to twice a week to vacuum your carpet, removing leftover food and pet hair, with a hardwood floor you can simply sweep it occasionally.
Together with traditional hardwood floors there are also other alternatives on the market which include more exotic types of wood like bamboo, eucalyptus and cork, all of which have their own particular benefits but all prove to be a great choice if you're looking for a warm, classic, durable flooring.
Engineered wooden flooring
Sometimes nicknamed the 'modern' wooden floor, engineered wooden flooring is another popular alternative to carpet, LVT, vinyl and laminate. While engineered wooden flooring isn't quite the same as a solid hardwood floor, it is still a great choice and is often a much better option.
Engineered wooden flooring is generally made from layers of ply that are bonded together helping to form a 'core'. They are then finished off with a top layer of solid wood which imitates the look of a completely solid floor.
An engineered wooden floor often proves to be a highly stable form of flooring. It is less likely to twist and warp than a solid hardwood floor and less likely to leave gaps through shrinking as a result of humid weather.
Which rooms in the home are suitable for hardwood flooring?
Living rooms, hallways, dining rooms and even bedrooms all benefit from the warm feel a wood floor can bring. Avoid areas of high humidity i.e. kitchens and bathrooms as these areas are generally no go areas for wooden flooring.
Which rooms in the home are suitable for engineered wooden flooring?
Again all areas that you would put a solid wood floor you can put an engineered floor. Areas that experience high humidity should be given additional thought as there are better options available on the market, but if you are insistent that you require a wood floor, for example in a conservatory, the engineered option is best, but check your individual circumstances first .
Fitting your flooring
Once you have decided whether you would prefer a solid hard wood floor or an engineered wooden floor and picked out your desired choice, you will need to have it fitted.
Here at Lincolnshire Flooring all of our fitters are employed by us, uniformed and use liveried company vehicles. They are encouraged to further their knowledge and experience through internal and external training and can help you to go from reading this article to walking across a luxury floor in just a short time.
To find out more about our range of wooden floors please visit us in store today or alternatively call one of our team on 01522 524 373.
---
---