How carpet flooring can help create a luxury feel in your shop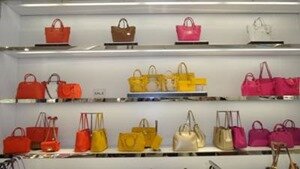 Today the retail business is more competitive than ever, with many shoppers choosing to stay indoors and shop from the comfort of their homes rather than venture on to the High Street. So, how can flooring help to create a luxury environment that shoppers love to visit?
Currently in the UK online sales are peaking at over £50bn every year, while brick and mortar retailers struggle to keep up. However, while many shoppers are making their purchases from laptops and mobile phones, there are many who still prefer to do their shopping in person – particularly when buying medium to high value products.
This means that is more important than ever for retailers to create an environment that shows their products in the best light and creates a pleasant atmosphere for shoppers to enjoy. Together with good use of lighting, spacious design and well designed fittings, flooring can play an important role.
When a customer walks into a retail store, one of the first things that they will notice is the feeling of the flooring beneath their feet and that is bound to leave an impression. Think about when you visit your favourite budget retailer; the colour of the flooring, wall decoration, fixtures and fittings will all create an impression that savings are being passed on to the customers through their simple approach to furnishing their store. In this same way, a luxurious carpet that is warm and comfortable underfoot will instantly provide an impression of luxury to a customer visiting your store.
The most common types of flooring that are used in retail environments are vinyl tile, hardwood flooring and carpet, all of which can come in a variety of different colours and patterns and can help to create a luxurious atmosphere in a retail store.
Here at Lincolnshire Flooring we have been installing commercial floor coverings for over 50 years, carrying out contracts of values up to £200,000. For a no obligation quotation please call us on 01522 524374 or visit our website for more information: http://www.lincolnshireflooring.co.uk/commercial/.