How to choose flooring for a child's bedroom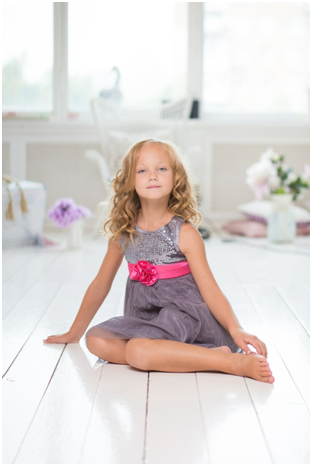 When it comes to choosing flooring for our homes, one of the key decisions to get right is choosing the correct type of flooring for your child's bedroom. As our children grow we will often need to redecorate their bedrooms; the pink painted walls might not be sophisticated enough for them as they grow into teenagers or they may fall out of love with the football team inspired wallpaper.
However, when it comes to flooring if you make the correct decision then you might manage to find a floor that will last for a very long time.
Hard wood floors
Hardwood floors are a versatile and durable choice for a child's bedroom. They are tough and long lasting and also provide a unique floor as every grain of wood is different. Children make lots of mess and you might also find that spilt paint or drinks are much easier to clean up from a wooden floor than a carpet.
In terms of longevity, wooden floors are versatile and as they aren't a particular colour they can fit most decors, so if you wish to redecorate the walls you won't necessarily need to change the carpet to match.
Carpet
One of carpet's biggest selling points is that is comfortable and warm. If you're child craves these things then you should opt for a carpet. This means that they will have comfort underfoot and if they have their friends around to play then they can all play together while sat on a cushioned floor. Carpet's downside is that requires more regular cleaning than a hardwood floor.
Vinyl flooring
Vinyl flooring can also be a good choice. Although it's not as comfortable as carpet or as durable as a hardwood floor it is still a strong contender on both counts. It is durable, easy to clean and comes in a wide array of colours and designs.
Other considerations
While you should think hard about the practicalities of the flooring that you are purchasing for your child's bedroom, you should also be mindful of what they would like. While you should ask questions such as how long the flooring will last, does it have a warranty and how easy is to clean, you should also consider which type of flooring your child might like.
An attractive bedroom that looks fun and engaging, or matches the interests of your child can go a long way to making them want to spend more time in their bedroom. Whether the reason for wanting this is because you want them to feel at home in a new house, or simply that you want them to go to bed on time, a good floor can achieve this.
For more information on choosing flooring for each room of your home please refer to our full room by room guide by clicking here, visit our company showroom on Outer Circle Road, Lincoln, or give us a call on 01522 524374.