A guide to preventing stains on your carpets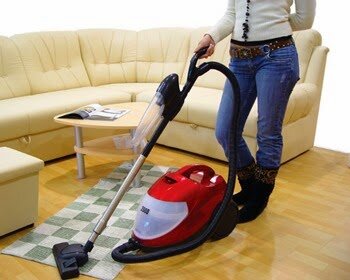 If you have kids or pets, you are likely to be concerned about stains and dirt affecting the appearance of your new or existing carpet. Below are some useful tips for preventing these accidents from becoming a future eyesore.
If you are thinking of purchasing a new carpet, especially in a well-worn area, you might wish to consider a mottled blend - a mid-dark coloured carpet. Choosing a patterned carpet with darker colours will help disguise any stains that cannot be removed. The dirt will still be there but the pattern and dark colours will conceal them. To help reduce the impact of dirt from shoes you may enforce a strict 'no shoes' policy and place a welcome matt at your entrance.
Vacuuming is a basic method of ensuring a carpet is clean. Regular vacuuming will add additional wear to your carpet but this can be minimised with a slow and careful approach. To avoid damaging your vacuum you should remove any sharp objects from the floor prior to vacuuming. Treating a stain immediately gives you the best chance of keeping your carpet clean - the longer the stain is allowed to settle the more difficult it will be to treat effectively.
If a stain has been allowed to settle you will need to consider using a cleaning solvent. To deep clean your carpet, domestic cleaning solvents have been developed to remove dirt and stains. However, it is important to bare in mind your carpet's fibres when selecting a cleaning product and if you are not sure, test the solution on a small area first.
You might have experienced a more serious situation which has led to your carpet being damp. In this scenario, a wet dry vacuum should be able to draw the water out of the carpet and prevent it from becoming stagnant. Until recently, wet dry vacuum cleaners have largely been designed for commercial use but manufactures are now designing models for domestic use as well.
For more information about choosing, buying, fitting and maintaining carpets, please click here to read our online guide or come and speak to us at our showroom in Lincoln.