Things to remember when getting a carpet fitted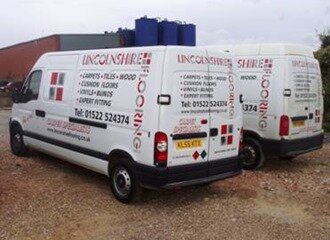 Once you have chosen a new carpet for your home, you need to get it fitted. Beware of offers that boast of free fitting. After all, carpet fitters have homes and families too and need to eat, so they will be getting paid for fitting the carpet. They don't work for nothing! And you can be sure that flooring companies won't be paying them out of their own pocket. So take offers of free fitting with a big pinch of salt, as the cost of the fitting will have been factored in to the overall price of the carpet.
There are two main ways of paying for having a carpet fitted. There are flooring companies that you go to and you pay that company for everything – the carpet, the underlay, the gripper and the fitting, and then there are retailers that you go to and pay them just for the carpet, and then pay the freelance sub-contracted fitter or fitting company separately.
The downside of going with a company that uses subcontracted fitters is that the retailer has no control over the fitter. If there is then a problem with the carpet, who do you contact in order to resolve the problem? Do you contact the fitter because they put the carpet down, or do you contact the retailer, as they sold you the product? You can end up going back and forth from one to the other with neither willing to take responsibility, as you have entered into two separate legal contracts.
Of course, there might not be a problem at all, and many subcontractors do an excellent job, but there is also the potential for problems to arise. The best way to avoid any such problems occurring in the first place is for the retailer to also employ all of their own fitters. Lincolnshire Flooring adopts this approach, and all of our fitters are uniformed and use liveried company vehicles. This means that you when you purchase a carpet from us and get it fitted by us there is no doubt whatsoever about who is providing the product and who is responsible for all aspects of the service you receive. It also means that we have full control over our fitters, train them to a very high standard through apprenticeship schemes, and then encourage them and support them to further their knowledge and experience through both internal and external training.
It is also important when getting a new carpet fitted to get new underlay fitted at the same time. We look at the reasons for this in depth in our article "The importance of underlay when buying a carpet".
For more information about choosing, buying and fitting carpet, please click here to read our online guide, or come and speak to us at our showroom in Lincoln.