Lincolnshire Flooring Holiday Opening Times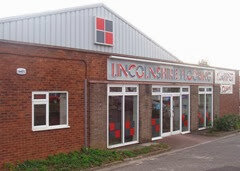 It is hard to believe that it is already the 6th of December and that there are less than 20 days until Christmas!
Unsurprisingly we are absolutely rushed off our feet here at Lincolnshire Flooring in the run up to the festive season, and our fitters are working every minute possible to make sure customers have their floors and carpets in time for Christmas.
In fact, we are so busy that we are delighted to announce that for the first time in our history, we will be opening our doors over the Christmas period!
Although we will be closing for the holidays at 5pm on Friday 20th December and resuming work at 9am on Thursday 2nd January, we will be opening our showroom for three days during that period. Some of our staff are coming in on Saturday 28th December, Monday 30th December and Tuesday 31st December between 9am and 5pm.
We don't want them to be lonely, so please pop in and see them at our showroom on Outer Circle Road in Lincoln to discuss all of your carpet and flooring needs.
Our full opening times are therefore as follows:
Saturday 21st December: Closed
Sunday 22nd December: Closed
Monday 23rd December: Closed
Tuesday 24th December: Closed
Wednesday 25th December: Closed
Thursday 26th December: Closed
Friday 27th December: Closed
Saturday 28th December: 9am – 5pm
Sunday 29th December: Closed
Monday 30th December: 9am – 5pm
Tuesday 31st December: 9am – 5pm
Wednesday 1st January: Closed