How the flooring industry is helping the environment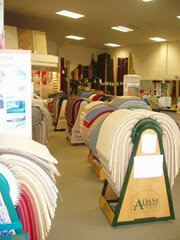 There has been a growth in recycling and environmentally friendly practises in many industries in recent years, as we have become more conscious of our impact on the environment. Many industries have embraced recycling and other methods to make their business greener, both because of heightened customer and media awareness of environmental concerns, and because of government targets and incentives. And the flooring industry is playing its part.
It may surprise you to learn, for example, that there are now carpets available which, rather than being made from traditional materials, are actually made from recycled materials. Mohawk Flooring, for example, recycles more than 3 billion plastic bottles each year, which are recycled into P.E.T. chips, which are then extruded into a fibre which is used to make a range of EverStrand carpets.
The flooring industry takes recycling seriously, with many old carpets and types of flooring being recycled rather than being thrown into a skip, and alternative uses being found for off cuts rather than just binning them. There is a huge amount of waste flooring each year, with the UK reportedly getting rid of around 400,000 tonnes of carpet and carpet tiles per annum. The good news is that the proportion of waste carpets that are going to landfill is being reduced each year. In 2011, 16.5% of waste carpet was diverted from landfill. This rose to 21.4% in 2012, with the target being to raise this figure to 25% by 2015. Waste carpet can be recycled into various products, such as mattress pads, insulation and carpet underlay. It can also be used as fuel in cement kilns or power generation plans.
Lincolnshire Flooring is delighted to say that 0% of our waste now goes into landfill. This is not just waste carpets, but every waste product from metals and aluminium through to ink cartridges, and of course, flooring. As a Lincolnshire Flooring customer, you can therefore be satisfied that when we get rid of your old carpet, carpet tiles or underlay, it will not be going to landfill, but will instead be recycled or reused.
To learn more about Lincolnshire Flooring, please visit our website or drop in to our showroom to see how we can help you.