Axminster Carpets going in to administration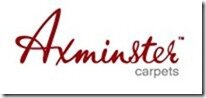 There was some incredibly sad news for the carpet industry and for the country as a whole yesterday when it was announced that Axminster Carpets has applied to go in to administration. The historic firm is one of Devon's largest employees, and around 400 jobs are believed to be at risk.
Axminster Carpets has a long and proud history. Founded in 1755 by Thomas Whitty in the East Devonshire town on Axminster, the company was the first to weave rugs and carpets by hand – a method that came to be known as the Axminster method. Today the carpets are still made using natural methods and materials, and have a strongly established reputation for high quality, luxury and durability. In fact, Axminster Carpets were the choice of the aristocracy for years, with their carpets being owned by King George III and Queen Charlotte (who visited their factory), and being used to decorate the floors of Chatsworth House in Derbyshire, Brighton Pavilion, and other English country homes and town houses. The firm also made the carpet for George VI's coronation in 1937.
The Whitty family business ended in 1835 following a major fire which destroyed their factory, but the company was resurrected by Harry Dutfield in 1937, and his grandson Joshua Dutfield is the firm's director today. It was only just over a year ago, in January 2012, that Axminster Carpets was granted the Royal Warrant for the supply of goods and services to Her Majesty The Queen.
Axminster Carpets said yesterday that administration would give them "a moratorium period during which the various rescue options being explored can continue", and that they would continue trading whilst these options were being considered.
Axminster Carpets is one of the makes of carpet sold by Lincolnshire Flooring. We really hope that they get through this period, and our thoughts are with the firm and its employees.