4 new flooring trends that you might not know about yet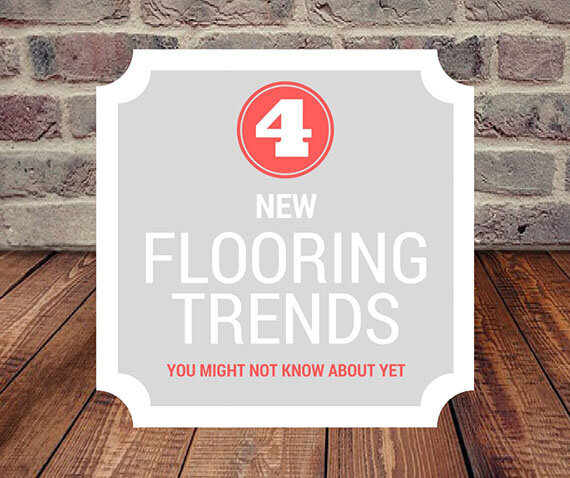 It can be tough to find a carpet that ticks all the boxes and many people end up playing it safe. Here we will showcase some of the most popular and innovative flooring trends on the market right now.
Bamboo flooring
It's not green but it is made from grass. Bamboo is among one of the most popular forms of flooring on the market right now and is famed for its renewability.
For those looking for a sustainable and renewable type of material for their floors, bamboo is a winner. Bamboo has many of the same properties as hardwood flooring; however it differs in that its major component is a type of grass rather than a species of wood.
Bamboo flooring is made from vegetation, namely the fast growing bamboo plant. So those homeowners looking to reduce their ecological impact will find that bamboo flooring is a great fit. Where an oak tree will take 120+ years to be fully matured, a bamboo can be harvested in just three short years, making it a highly renewable form of flooring.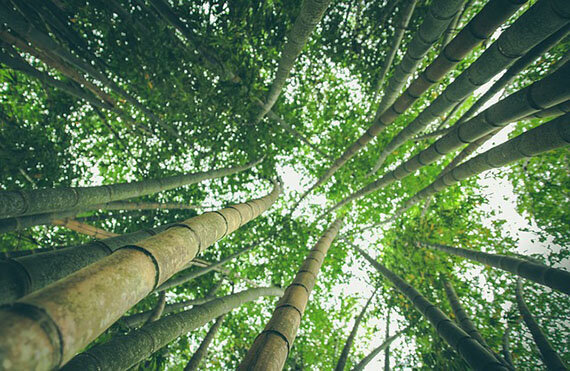 In terms of price, bamboo flooring is generally around the same cost as ordinary hardwood flooring however you are paying for the ecological benefit more than the overall quality of the material. So while it is fantastic for the earth, it does have some drawbacks when it comes to the home.
The actual build quality of bamboo flooring can vary, so while some batches can be durable and tough; others will be weaker and more prone to scratching. However bamboo's organic nature it is more resistant to water than standard hardwood flooring is. So you may be able to forgive a few scratches.
In order to get the most out of bamboo flooring you should make sure that you clean it regularly. So get into a habit of cleaning at least every couple of days to be on the safe side and prevent any serious stains or scratches.
Strategically placed floor mats can also help. Putting them by the door can help catch some of the loose stones and dirt that would otherwise scratch your bamboo based floor.
For day to day cleaning you can use either a slightly damp mop or a sponge mop, with a simple vinegar and water mixture which should pick up any spills and stains. As always you should try to treat spillages quickly before they become stains, which is something that goes for any type of flooring not only bamboo.
In terms of placement, we would recommend bamboo for most rooms in the house including the living room and the kitchen, but it would not be the first flooring we would choose for the bathroom or other heavy moisture rooms.
Luxury Vinyl Tiles
Another on-trend type of flooring this year is tile flooring. This option brings the outdoors indoors and offers up a 'continental' style favoured in mainland European countries like Spain and Italy.
The most kind of tile flooring right now is LVT (luxury vinyl tiles). This is a fantastic choice for homes for so many different reasons.
First of all you have the stunning visual appeal of LVT. Mirroring the organic look of wood, stone or ceramic it creates a natural and minimalistic look throughout your home, ensuring that your home doesn't look crowded or unsightly but rather has room to breathe. It can even be adjusted to your specific requirements so you can make it entirely your own. LVT floors can be customised with borders and motifs and you can even change the direction of the strips if you so wish – a flooring choice that packs a wow factor.
Another benefit of LVT flooring is that while it fabulously replicates the appearance of natural materials like wood and stone, it retains little of their flaws. For example, in high moisture rooms like a bathroom wood would be unsuitable and could swell and crack, but LVT is absolutely fine.
In terms of where you can have LVT, it's suitable for every room in the house. The only time that you might want to consider an alternative is if you are concerned about budget, as it can be more costly than other types of flooring. However, LVT flooring is very durable though so you will likely save money in the long run.
In terms of maintenance there is little upkeep with LVT, no need for daily hoovering, just a simple mop when you think it needs doing.
We expect LVT flooring to keep growing in popularity both this year and next year as more and more people look for versatile flooring that they can customise for their own needs.
Popular colours
Aside from the fundamental choice of what type of flooring you want and the material you most like, you also need to have a think about colours.
As we wrote in a recent blog, recent trends in wooden flooring have seen home owners begin to move away from lighter tones of flooring like golden and amber colours. Instead they are embracing darker colours like coffee, grey, dark brown and even black floors growing in popularity.
This trend seems to be continuing as homeowners strive to create bold looks with dark floors, coffee carpets and oaky, earthy shades.
However, one even more recent shift comes from the opposite end of the colour spectrum where cooler light tones like white, chalk and coconut have also risen in popularity.
So in short, home owners seem to be opting to select flooring colours that make a real statement and the less predictable it is the better.
Supersizing
Once upon a time floor tiles were manufactured to be a specific size, usually 12-inch or smaller. However today floor tiles can be found in a range of different sizes from 12 inches right up to 24 inches.
Home owners are taking advantage of this by installing much larger tiles in their kitchens and bathrooms in an effort to make them appear more spacious. By choosing tiles which are slightly larger than normal you reduce the amount of grout lines throughout your kitchen and so a room automatically appears less crowded.
The same can be said for wooden flooring (whether natural or engineered). In rooms which are on the pokey side you can install beams or boards which are wider than normal (6 inches plus) to given an impression of space. If your room is particularly narrow then some people suggest that you lay wide boards at right angles to the longest side of the room which also opens up the space.
As you can see things change very quickly in the flooring industry, and what's popular this year will most likely change next year, but we hope that this guide has given you some good inspiration for your next flooring purchase. If you would like advice on picking out a suitable flooring, then please visit us at our showroom or call us now on 01522 524374.
---
---