Picking the perfect flooring for a retail outlet
When it comes to designing your retail outlet, choosing the flooring is one of the most important decisions that you will have to make.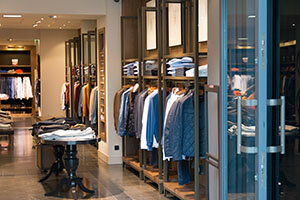 The overall aesthetic of your retail outlet, whether it's a shopping centre, supermarket or another type of retail store, will be dictated somewhat by the type of flooring you choose, so it's important to get it right.
Here we will look at some of the options available to you as well as some of the key things to consider before making your decision.
Style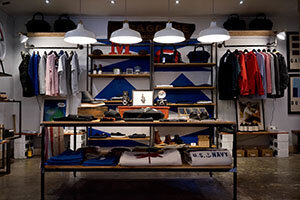 Minimalist and sleek, or rustic and homely – nothing helps paint the picture of what a store is all about more than the choice of flooring. For example, a shop which has a stripped-back industrial feel with steel fittings and fixtures might benefit from stone flooring or wooden flooring, while a shop which is trying to portray a more luxurious, high-end feel might be better suited with carpet.
Functionality
When choosing flooring for a retail environment you also need to consider functionality. Every retail owner has a responsibility under the law to protect the health and safety of their customers and their employees, and you therefore need to be sure that your choice of flooring is of a high enough standard. For example, does the flooring have anti-slip properties and does it get slippery if it's wet?
You also need to think about how easy it is to clean your flooring. Your shop will likely have hundreds of customers every day, many of whom may have dirty feet from being outside and might leave stains on your floor. If you want your flooring to stay looking like it's only just been fitted then you need a floor that can be easily cleaned and which won't be damaged by the dirt and grit that customers will bring into your store.
Tricks of the trade
With so much competition around it's natural that retail outlets employ a few tricks of the trade to encourage customers to stay longer in their stores. While having friendly staff and attractive offers can go a long way they also use a few techniques which are less obvious.
The type of flooring that is used in a store can have a big impact on shopping habits and one popular technique that is sometimes used is to create a 'special' area in the store where the flooring differs from the rest of the shop. Offers and discounted items will then be placed in this area with the hope that customers will gradually slow down as the material under their feet changes.
Another similar technique is to fit small tiles on a supermarket aisle where there are specials offers, so that the trolley clicks more often and the shopper subconsciously feels they might need to slow down.
Of course there isn't always a hidden meaning behind the choice of flooring in a shop and often the flooring is chosen purely for visual reasons. A store might choose to have carpet throughout and then a tiled or wooden flooring area, as a way of showing distinction between different areas, for example men's wear and footwear.
Which flooring to choose?
So what options are available to you when it comes to flooring? Commercial flooring differs quite drastically from domestic flooring and you might not know where to start. Here are a few popular choices that we frequently see in retail environments.
Vinyl flooring
Stores need flooring that won't be ruined by moisture or dirt and vinyl flooring's biggest selling point is that it very easy to maintain. It can get very dirty but can still be easily wiped clean with a mop.
Visually, vinyl flooring looks great. It can be customised in different colours and styles and will present a professional image for your business.
It's also a hard wearing choice and will often come with a commercial rating meaning that you can be sure it will withstand a heavy amount of footfall.
Safety flooring
A similar alternative to vinyl flooring is safety flooring. Safety flooring is used in environments where the most important factors are cleanliness, hygiene and slip resistance, so it is sometimes used in supermarkets. Safety flooring has an R10 rating which means that it is slip resistant and ensures that the health of customers and employees is protected. In the past, safety flooring often had a 'glittery' look, but is now available in a wide range of styles and colours.
Carpet
Carpet is a fantastic choice for retail environments, especially clothing stores, home and living stores and anywhere where you are trying to create a 'luxury' feel. However, carpet can be harder to keep clean so it may be less suited to stores such as garden stores, building suppliers or home improvement stores. Carpet tiles are another good option and are often more resilient, so if you are frequently moving heavy items or furniture around your store for example, then you might want to opt for them instead of standard carpet.
Nicknamed a 'forever floor', wooden flooring is becoming more and more popular in retail environments for its stylish looks and durability and stores that favour a rustic look are a perfect fit for a wooden floor. However, wooden floors are prone to scratching and so are not always the best fit for a store that gets heavy traffic.
Every store is different, tries to achieve a different style and has a different customer base with their own needs and expectations, so when it comes down to it, there is no such thing as a one size fits all solution.
Here at Lincolnshire Flooring we have been installing commercial floor coverings for over 50 years, carrying out contracts of values up to £200,000. For a no obligation quotation please call us on 01522 524374 or visit our website for more information.
---
---