A Beginners Guide to Cleaning Commercial Flooring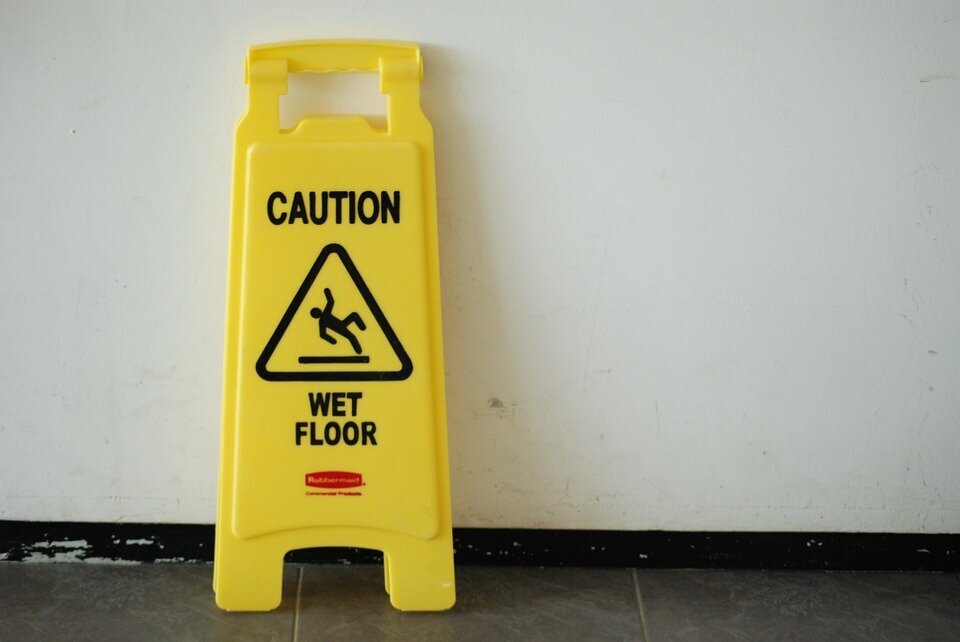 First impressions are so important, and this is particularly the case in business. When people visit your premises, you want them to be impressed, not distressed, by your choice of décor. It also needs to be in keeping with the nature of your business, practical and easy to maintain.
When a customer takes those first all-important steps in your premises, one of the first things they will notice is the flooring. Is it aesthetically pleasing and welcoming, does it fit with the company ethos, or does it look tired, dirty, unprofessional or even unsafe?
Many businesses take a great deal of time in coming to a decision on the best type of flooring for their business, but unfortunately, they spend less time considering how they will look after it. Not only is this important in terms of keeping your business looking great, but it also plays a vital role in keeping your customers and your staff safe. If a floor is dirty, or you don't know how to clean it properly and you leave it too wet, it could be the cause of an accident which could cost your business dearly.
In this article we will look at some of the most common options for commercial flooring and aim to provide you with some quick-fire tips on keeping it safe and clean at all times.
Types of Commercial Flooring and How to Keep Them Clean
Vinyl
Vinyl Flooring is one of the most popular types of flooring on the market today, both in the domestic and commercial sectors. It is favoured for its low maintenance make-up, it's heavy water resistance and its excellent durability. It is also widely available in a variety of colours and textures which has allowed it to be embraced by all types of businesses.
Vinyl flooring is low maintenance too. Even if it gets covered in muddy footprints or dirty water, it can easily be wiped away with the assistance of a simple mop. However, when it comes to looking after vinyl flooring in a commercial setting the process can be slightly more in-depth. This is because standards of cleanliness are often much higher in a business when compared with say vinyl flooring in our kitchen at home.
You should routinely clean your vinyl floor and you need to begin by sweeping or vacuuming away any loose debris, as if you go in there straight away with the mop then you risk spreading it around further. Once you've done that and allowed the detergent to get to work, the next step is to use a damp mop to begin cleaning the floor. Use warm water with a little flooring detergent with a balanced pH rating and mop around the room in figures of 8.
Safety Flooring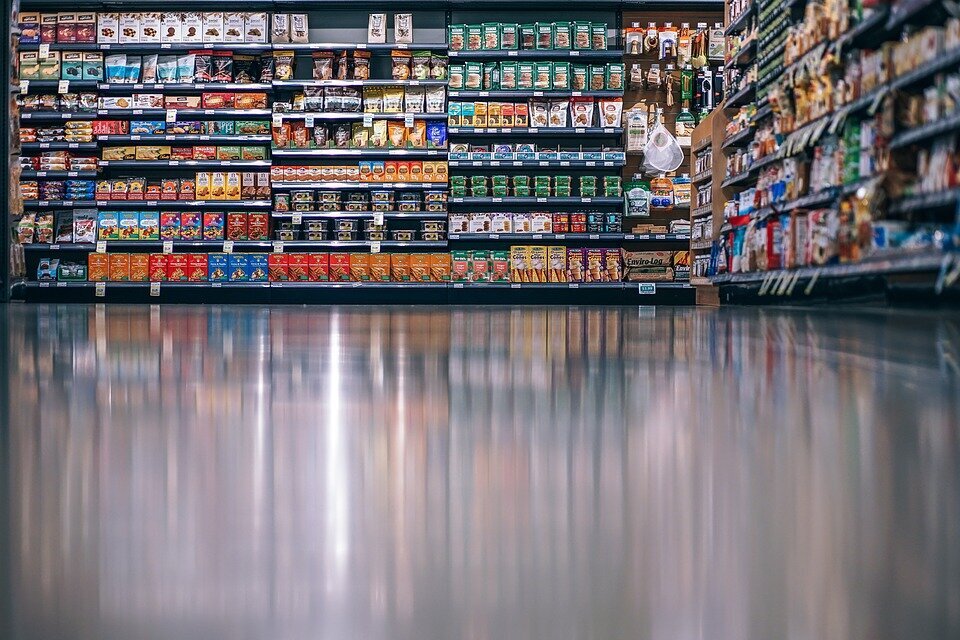 As we touched on earlier, safety is a high priority for businesses when it comes to choosing flooring. Owners have a duty of care over the people in their premises and failing to identify spillages, contaminants, or defects that lead to accidents could leave them liable to not only damage to their reputation but also pursued for compensation. Many businesses that we speak to decide to opt for Safety Flooring over other types of flooring out there for the peace of mind that comes with it.
Safety Flooring is durable, easy to maintain and very sterile, it is also slip-resistant which means that if kept clean it drastically reduce the chances of slips and trips, ensuring that foot and floor connect. It's commonly seen in hospitals, universities, kitchens, toilets, schools, nurseries, leisure facilities, retail stores, care homes and factories.
When it comes to keeping Safety Flooring clean a great deal can be achieved with a simple sweep and mop. However, for particularly high traffic areas or very stubborn dirt you may need to take a tougher approach. For deep cleans, you should consider hiring or purchasing either a scrubber drier machine or rotary brush cleaner which will remove dirt from the microscopic crevices in Safety Flooring, ensuring it stays clean and hygienic.
Wooden Flooring
While wooden flooring isn't suitable for every setting it has seen somewhat of a resurgence in recent years in commercial environments, particularly in the retail sector where it is often favoured for its rustic look. Wooden flooring is available either as a solid wooden floor made from natural wood or as an engineered wooden floor made from multiple layers of plywood, topped with a veneer that makes it look identical.
In terms of upkeep, wooden flooring is quite low maintenance. Liquid can be easily mopped up and dust or debris can be vacuumed or swept away. However, it's important to note that wooden flooring can be scratched from grit and gravel brought in by visitors and oil and grime can build up over time too. While these scratches can be removed by refinishing through light sanding, it's best to play it safe with regular cleaning and entry mats to pick up some of the loose debris and other nasty residue.
Commercial Carpets or Carpet Tiles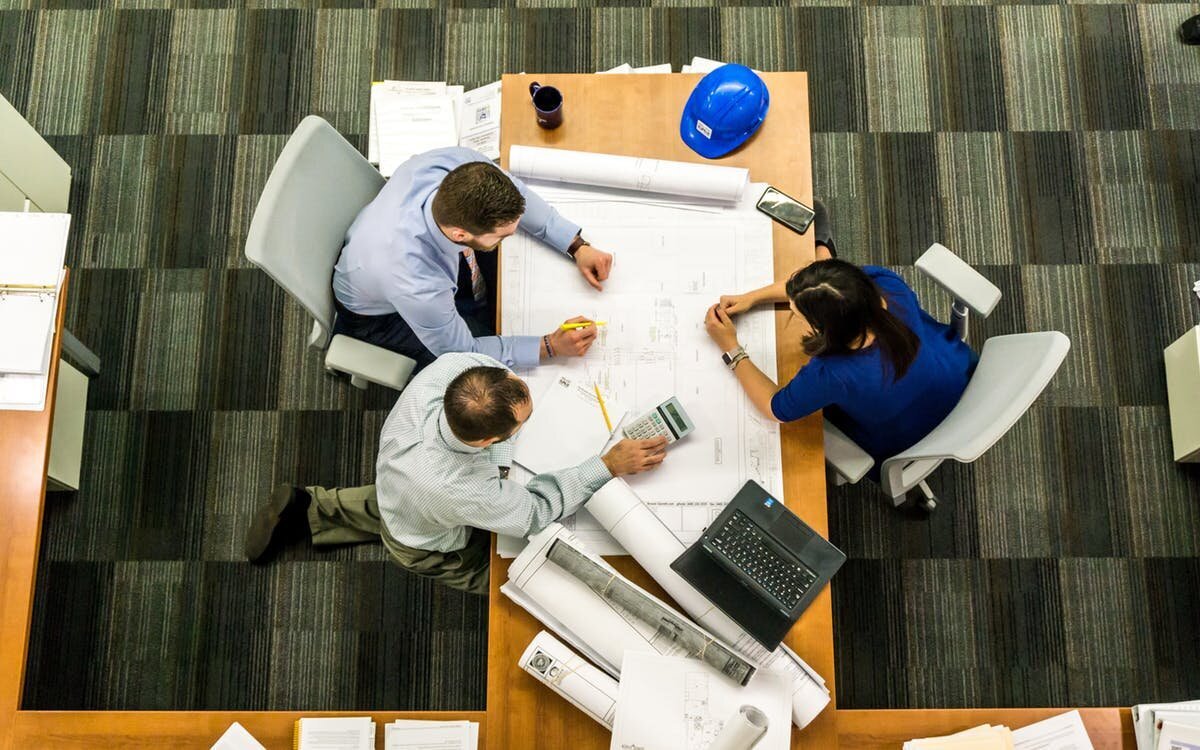 While safety and practicality are often high on the list of priorities for commercial businesses when looking for a new set of flooring, the cosmetic look is also often high on their agenda. When compared with other flooring options, carpet is a more luxurious choice and provides warmth and comfort underfoot, helping customers and clients to feel at home. Particularly in office-based businesses, retail environments but also other places like schools, nurseries, doctor's surgeries and more, carpet is a good choice for portraying a certain level of professionalism and an overall a pleasant and welcoming feeling.
When it comes to maintenance, regular upkeep is key to prolonging the life of a carpet. This means regular vacuuming, as well as an occasional deep-clean with a specialist solution such as a dry foam, carpet shampoo, or alternatively an encapsulant cleaner or bonnet pad.
It's critical that when cleaning your carpet, you hoover well prior to starting any secondary treatment. If you fail to pull up debris, you will spread it further around the carpet when you begin the next stage of treatment.
Finally, to boost longevity, you should have door mats at entrance points to give guests an opportunity to lose at least part of the dirt and debris that they may bring in on their shoes from outdoors.
Here at Lincolnshire Flooring we have been installing commercial floor coverings for over 50 years, carrying out contracts of values up to £200,000. For a no obligation quotation please call us on 01522 524374 or visit our website here for more information
---
---